Unleash the potential of your technical documentation
SEMIOS is an artificial intelligence (automatic natural language processing) solution that performs semantic analysis of technical documents to improve their editorial quality, speed up time to market and reduce project and financial risks.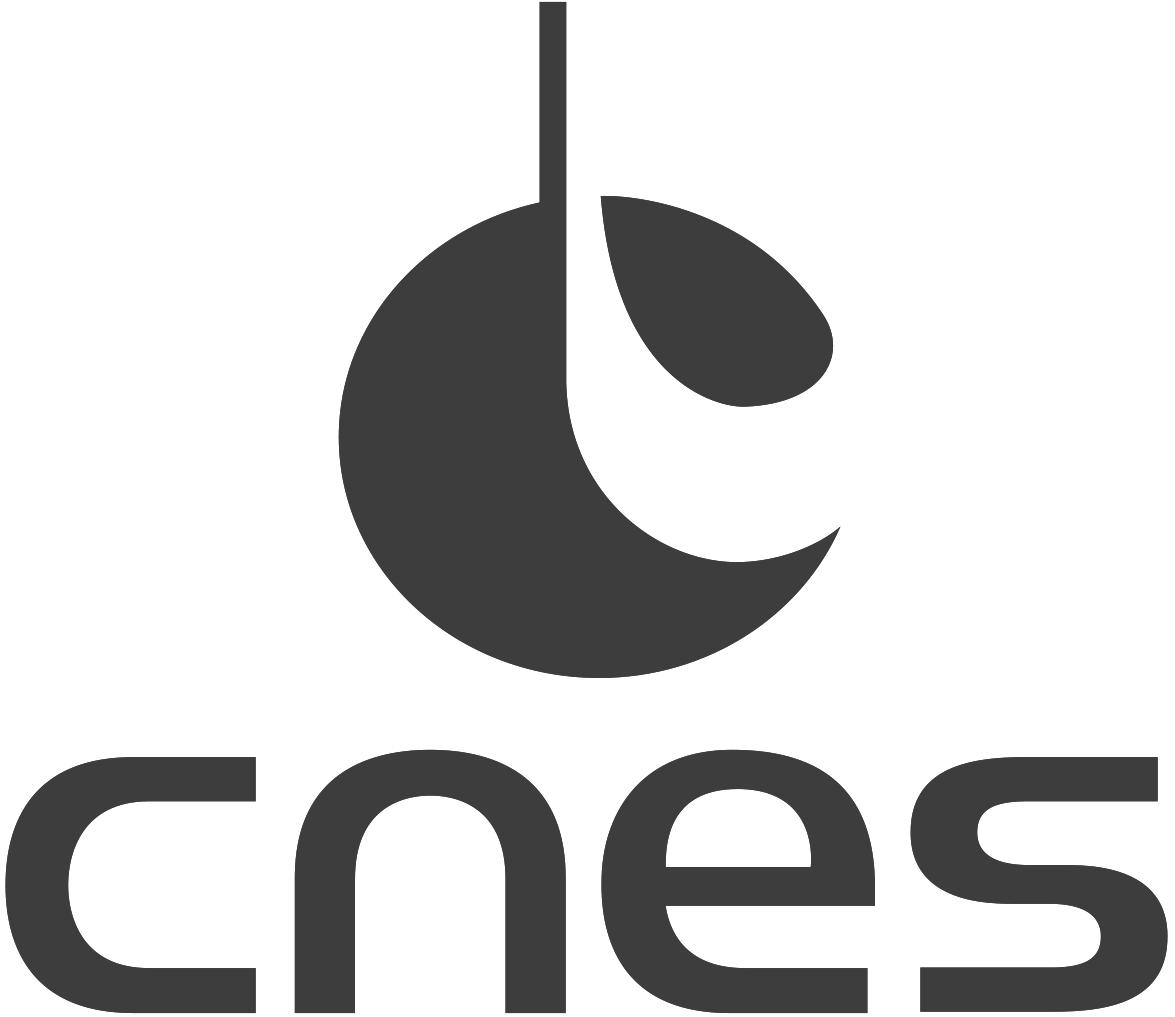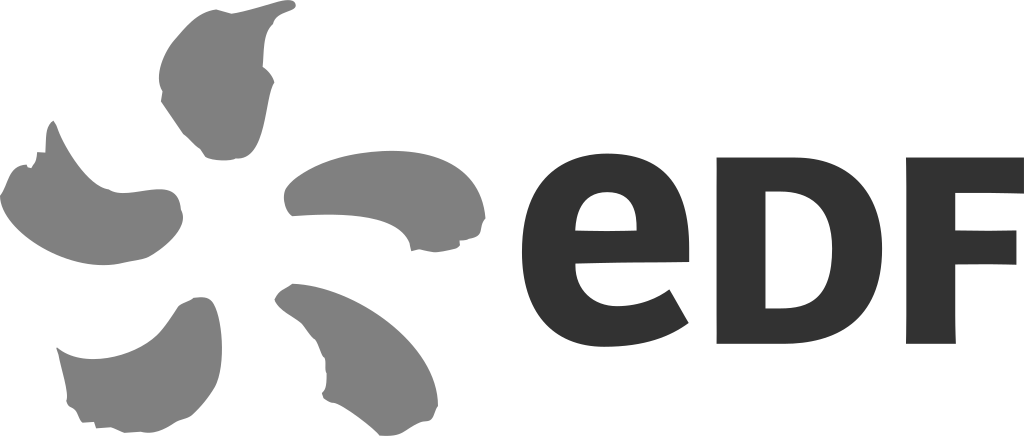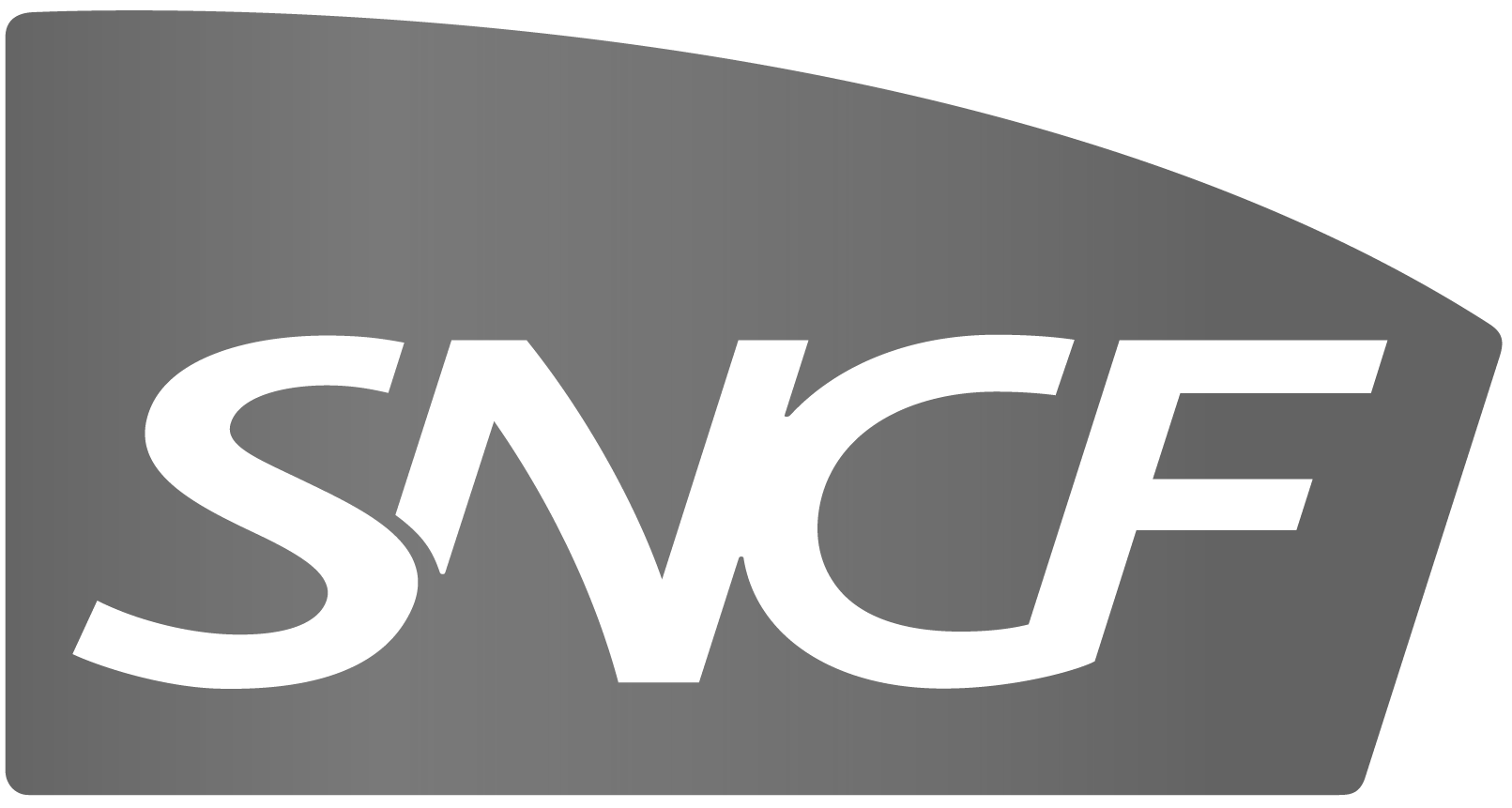 SEMIOS is an AI specialized in systems engineering and unlike general statistical models, it is:
The same inputs will produce the same results
Based on validated standards for systems engineering (e.g., ISO, IEEE, INCOSE)
Its analysis results are all explainable
In particular, the information analyzed is never stored or sent over the Internet
AI-based software and associated services
Semios detects ambiguities or poorly formulated sentences in specifications, procedures, and more broadly all technical documents, using state-of-the-art AI techniques
For all stakeholders exchanging technical documents: customers, contractors, and subcontractors
Tested and proven in critical systems, Semios is used in many industries such as Aerospace, Space, Defense, Automotive, Medical, Cybersecurity, Construction…
Semios integrates directly into your usual work tools such as Word, Excel, Siemens Polarion, IBM Doors and Doors NG. Semios is easy to use: in one click, launch the analysis of your document. Then Semios gives you easy access to all alerts identified by its powerful rules-based engine.
Semios integrates 80 detection rules, based on international norms and standards, and also adapts to your own business rules.
Discover our integration demos
Semios helps you reduce project costs related to technical documents' writing and proofreading. Semios improves their quality while helping you focus on your workmanship. Semios supports writers on a daily basis, enabling them to self-train on good editorial quality practices.
Time savings on writing and proofreading processes, with measured gains of 30% to 50%
Improvement in the quality of produced requirements, while reducing associated costs
Alignment of practices and overall team skills improvement
Reduced contractual risk for both the customer and the supplier
Semios
in figures
Example Client
proofreading (one requirement) with Semios
vs 30min without Semios
(working hours) of review time (all requirements) with Semios
vs 82 years without Semios
Complex system specifications: Massification, complexity, and acceleration
The increased professionalization in companies leads to an inflation of rules and norms to be observed. Semios has been designed to address this ever increasing challenge, by enabling experts through automation of tedious verification processes.
Complexity, regulation, scope of specification
Volume of requirements per project
Time available to process specifications
Disponibility and availability of requirements engineers
They rely on us to meet their needs
Semios is didactic, it helps writers, allows them to make progress without telling them how to specify. Semios' comments give them the freedom to decide what to do.
The tool saves time : the expert writer analyzes the requirements they write themselves, upstream. These analyses are complete, whereas the human analysis varies from verifier to verifier.
Finally, we found Semios fast : for example, 200 to 300 requirements are analyzed in a few seconds.
The integration of Semios with our various requirements writing tools brings ease of use that is essential for its adoption by the teams.
The reliability of results, thanks to a collaborative work with the Semios.ai team, generates trust in the tool. In particular, the addition of the CNES business lexicon was a major breakthrough. This is essential for successful generalization and user buy-in.
Semios analysis alerts open up discussions on business engineering issues. We really go beyond writing issues.
Semios has been around since 2010 and has grown over the years to become one of the leaders on the market of technical documentation semantic analysis.
Collaboration IRIT / TALN
Lelie for procedure
Lelie for requirement
Publication for RE'2018
in Canada
Publication for RE'2019
in Corea
Add on Polarion
Compatibility with Linux
Cloud support

Managing Director of Semios.ai.
Graduated from ENST (Telecom Paris) with 20 years of executive positions in international technology companies, Thomas has extensive experience in defining and designing complex technological solutions, including digital ones. He is an expert in innovation management applied to digital transformation.

Commercial Director of Semios.ai.
With a PhD from INSA Lyon, Didier has varied international experience in software development, sales, and marketing of artificial intelligence solutions for major accounts. Didier created and leads Kadlog, a consulting company specializing in the distribution and integration of artificial intelligence solutions.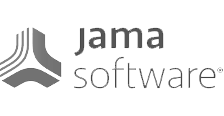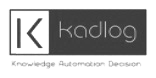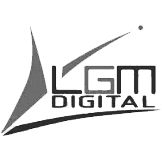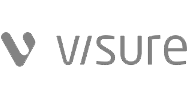 Frequently asked questions
Is Semios an Artificial Intelligence solution?
Yes, SEMIOS is an artificial intelligence solution based on natural language processing. It uses advanced semantic processing techniques to improve the quality of technical documents and speed up product time-to-market, while reducing associated financial and project risks. SEMIOS combines state-of-the-art machine learning techniques, linguistic algorithms, and data processing to provide accurate and personalized analyses of technical documents.
What type of documents can SEMIOS analyse ?
SEMIOS can analyze all types of technical documents, such as requirements, specifications, procedures, manuals, test plans, test reports, design documents, and more. SEMIOS is designed to process all common file formats, such as Word and Excel files.
Is SEMIOS suitable for the agile development cycle ?
Yes, SEMIOS is perfectly suited to be used in an Agile development cycle. Thanks to its real-time semantic analysis, SEMIOS can detect anomalies in technical documents as early as the specification phase, allowing for immediate correction when modification costs are still low. This approach aligns perfectly with the principles of Agile development, which emphasizes close collaboration between development teams and stakeholders, rapid delivery, and the ability to respond quickly to changes. By using SEMIOS in an Agile development cycle, companies can ensure that technical documents conform to requirements from the start of the development process, reducing risks and improving overall product quality.
Who can use SEMIOS ?
SEMIOS can be used by all stakeholders involved in the management of technical documents, whether in issuing or receiving. This includes customers, writers, proofreaders, subcontractors, managers, and quality managers. In other words, anyone involved in the process of creating, editing, and reviewing technical documents can benefit from the use of SEMIOS.
Which industries use SEMIOS ?
SEMIOS is a solution that can be used in many industries. Historically, it has been used in the aerospace and space industries, but it has since diversified into other sectors such as defense, automotive, railway, medical, cybersecurity, construction, and more. In summary, any company that needs to manage technical documents can benefit from using SEMIOS.
What are the norms and standards supported by SEMIOS ?
SEMIOS is capable of verifying the quality of technical document writing using rules based on international standards and recognized best practices. The standards supported by SEMIOS include standards such as IEEE 830, ISO 29148, and INCOSE, as well as more specific standards such as IREB, ARP 4754, ASD-STE 100, DO-178B, DO-178C, IEC 61508, Automotive SPICE, ISO 26262, and many others.
Moreover, if you have your own internal standard, you can easily adapt SEMIOS to it, as it is highly customizable. Semios.AI offers to guide you through this customization during a Proof of Concept phase, during which you can test SEMIOS and exchange with our experts. By using SEMIOS, users can be assured that their documents meet the highest quality standards and best practices in technical writing.
What are the built-in rules provided with SEMIOS ?
SEMIOS offers a library of over 80 pre-defined rules that cover a wide range of writing areas. These rules are classified into different categories, including accuracy, readability, completeness, verifiability, complexity, under-specification, ambiguity, and the use of certain expressions to avoid. These rules can be adapted, customized, and supplemented to meet the specific needs of the user.
Can SEMIOS take into account my own customised rules ?
Yes SEMIOS can integrate your own rules based on other standards or best practices.
How much customisation is possible with SEMIOS ?
SEMIOS allows users to define their own custom rules based on their own standards and best practices. Users can also customize the lexicon to include terms specific to their domain of activity. SEMIOS takes these custom rules into account when analyzing technical documents to ensure compliance with internal standards and requirements. With this level of customization, SEMIOS can be tailored to the specific needs of an organization and provide the most relevant and accurate analysis possible. During the Proof of Concept phase, Semios.AI's team can work with you to help you define and integrate your own custom rules into SEMIOS.
How does SEMIOS differ from statistical models, such as OpenAi chatGPT or Google Bert ?
SEMIOS differentiates itself from statistical models such as OpenAI, chatGPT or Google Bert in several ways. First of all, SEMIOS was developed with the objective of ensuring reproducible, normative, explainable, and secure analysis. This means that the analysis of a requirement with SEMIOS will always give the same result, as it is based on standards and recognized by peers. The activated rules are explicitly displayed, making the analysis explainable, and no information is stored or sent to a third party over the internet, ensuring increased security.
In addition, SEMIOS specializes in the semantic analysis of technical documents, unlike statistical models that are more generalist. SEMIOS is designed to adapt to specific standards and technical requirements, making it more suitable for the analysis of complex technical documents. Finally, SEMIOS offers a user-friendly interface and advanced features such as automatic report generation and exception management, making it easy to use for professionals involved in technical document writing and management.
How does SEMIOS guarantee the confidentiality of client data ?
SEMIOS ensures the confidentiality of its clients' data by not storing any information during processing. In addition, data is processed locally on the client's infrastructure or in an isolated and secure cloud environment. All communications between SEMIOS servers and client infrastructures are secured by standard cryptographic protocols (SSL/TLS). SEMIOS also respects regulations on personal data protection such as GDPR. At the client's request, SEMIOS can be hosted in a Trusted Cloud environment in which hosting and all data processing are carried out in the national territory. This French legal entity and its compliance with French laws and standards guarantee hosting on a cloud where data is entirely stored and processed in France.
What is the processing capacity of SEMIOS (number of documents, processing time, etc.) ?
SEMIOS has an unlimited capacity for processing documents, both in terms of volume and frequency. SEMIOS offers very fast processing times, for example an requirement is analyzed in less than two seconds, while an engineer would take more than 30 minutes to analyze it manually. However, the processing time depends on the complexity and size of the documents, as well as the processing power available on the infrastructure used. SEMIOS can be configured to run on high-performance infrastructures, which allows large amounts of data to be processed in record time.
Which ALMs can SEMIOS be integrated with ?
SEMIOS integrates with various ALMs such as Siemens Polarion, IBM Doors and Doors NG, Jama, by default it integrates with Word and Excel. SEMIOS can also be integrated with other ALMs that provide an API to connect to it.
What are the deployment options for SEMIOS ?
SEMIOS can be deployed on commercial cloud infrastructures such as Google Cloud, AWS and Azure, on sovereign trusted clouds such as 3DS Outscale and SEMIOS Cloud, as well as on-premises in our clients' data centers.
What are the minimum requirements to install SEMIOS ?
Minimum Server Configuration :
64 bits
RAM: 4GB minimum
CPU: 8 cores 2.50GHz minimum
Minimum disk space: 2GB
Windows specifics: Windows 7 SP1 or Server 2012 and later versions Visual C++ Redistributable for Visual
Studio 2015-2019
Linux specifics: SWIPL
Can I try SEMIOS ?
Certainly! If you are interested in SEMIOS, you can test our solution through our online demo site. We also offer a Proof-of-Concept (POC) for companies wishing to evaluate our solution in more detail. In both cases, you can request access by simply filling out the form available on our website. We will be happy to show you how SEMIOS can improve the editorial quality of your technical documents, accelerate your time to market, and reduce financial and project risks.
What are the advantages of carrying out a Proof-of-Concept ?
Performing a POC enables a company to understand how SEMIOS can meet its specific needs, manage potential impacts on the organization and users, anticipate potential challenges, and plan the next steps effectively.
For more details, please read the blog post.
What are the commercial options for SEMIOS ?
SEMIOS is available for an annual subscription or a perpetual license purchase with annual maintenance. Also available is an on-demand document analysis offer at a monthly subscription. The annual subscription includes unlimited access to the SEMIOS solution and all its features, as well as full technical support. The perpetual license provides access to SEMIOS without time limit, and regular updates are provided as part of the annual maintenance subscription. The on-demand document analysis offer enables users to upload and analyze a pre-defined number of documents each month, without long-term commitment.
Read our latest news in our blog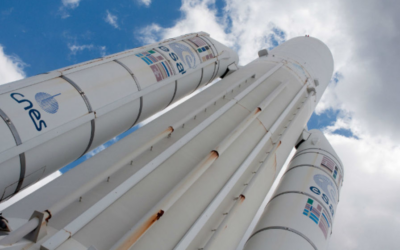 Check out the replay of our latest Semios Webinar titled "Use-case Space Industry". Space-oriented, he talks about the introduction of Semios in the CNES requirements drafting procedures to improve the quality of their documents and make it easier for their engineers to adopt their new standard.
read more